Visualizing Threats – KeyLines for Cyber Security
Register for our free webinar, demonstrating how Cyberflow Analytics have used KeyLines' network visualization functionality to develop the next generation of cyber security analytics platform – built for the scope and scale of the Internet of Things.
Date: Tuesday 03 March 2015
Time: 9.30am PST / 12.30pm EST / 5.30pm GMT / 6.30pm CET
Duration: 45 mins + Q&A
The Next Generation of Cyber Security Analytics
Recent hacks and attacks around the world demonstrate that no organization, business or government can be declared free from cyber threat – a threat that is unprecedented in its scale and potential to cause chaos.
In this environment, one of the most powerful defensive weapons available is data visualization.
Going beyond the network chart
Network charts have always been important part of cyber data visualization. Too often, however, they offer a static view of a past scenario with overwhelming or over-simplified levels of detail.
Data visualization expert Corey Lanum will demonstrate how cyber security professionals can use KeyLines' network visualization functionality to track anomalies, find security threats, and understand how to fix them.
The next generation of cyber security analytics
The second half of the webinar will focus on the work of San Diego-based KeyLines customer, CyberFlow Analytics. Their award-winning FlowScape platform puts connected data visualization at its heart; harnessing KeyLines network visualization technology as its GUI.
Tom Caldwell, President of Cyberflow Analytics will show how combining powerful behavioral analytics and a slick KeyLines-built GUI is empowering cyber security operations personnel to understand and pinpoint threats, as they take arise.
About the Presenters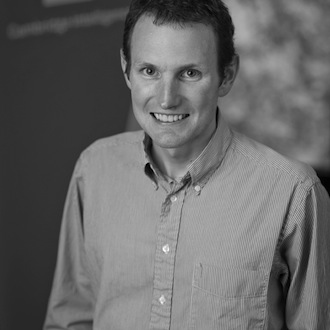 Corey Lanum has a distinguished background in graph visualization. Over the last 15 years he has managed technical and business relationships with dozens of the largest defense and intelligence agencies in North America, in addition to working with many security and anti-fraud organizations in private industry.
Prior to joining Cambridge Intelligence as their US Manager, Corey was helping the customers of i2 (now IBM) and SS8 to solve their most complex graph data challenges.
Tom Caldwell is the President of Cyberflow Analytics. A veteran of Cisco and Microsoft, he has deep expertise in delivering Cloud-based software products and large scale software systems to large enterprise and service providers. Most recently CEO and President of LonoCloud. With a MS in computer science, he has more than 20 years in business and software engineering.